Free Reiki 4 Cancer Program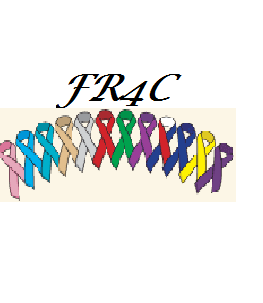 Mission Statement

Improve the quality of life and ease the emotional and physical pain
of those touched by cancer through reiki healing sessions and classes

Create a healing space that provides comfort, support, and serenity



Free Reiki 4 Cancer
offers free reiki healing sessions and classes to cancer patients, their family, and caregivers. The program was founded by Kerri Draper in 2009.Since then we have helped many improve quality of life, heal, and recover.
Reiki is an ideal complement to medical care. Reiki is non invasive and cannot harm, yet yields powerful results. Research has proven reiki helps reduce anxiety, stress, pain, fatigue, and other issues related to cancer treatment.
Reiki classes teach cancer patients self healing and enable them to participate in their own treatment plan. Many patients give self healing during chemotherapy, as well as, before and after procedures and surgery. Patients use self healing to deal with stress and sleep issues as well.
After taking a class, family members and caregivers have the knowledge and expertise to help loved ones through a difficult time.
· According to The American Cancer Society, Reiki is a safe complementary cancer therapy. Their website acknowledges patients' subjective reports of Reiki's ability to speed healing and increase their sense of well-being. Like massage, Reiki induces relaxation, lowers heart rate and reduces stress levels. Studies indicate that people heal better if they can remain in a low stress state. Reiki involves a light touch or no touch at all. (There is no tissue manipulation.) Recipients remain clothed while energy flows above and into their body. For people with multiple tumor sites, Reiki offers a chance to tap into the healing power of relaxation without any contraindications.
Free Reiki Event

All Reiki classes free


Reiki clinic the second Wednesday of the month from 11-1 in Huntington Beach: Come in and enjoy a free reiki session.
Free private reiki sessions: Mon-Fri 11am-7pm
It is important to note that Reiki is not an alternative cancer treatment. It is not used to cure cancer or in place of treatment. Reiki is a complementary therapy, used to ease the emotional and physical side effects of treatment.

Your donations and support help keep this program going

http://www.gofundme.com/9uzru0?preview=1





Huntington Beach Reiki is located at 2850 Mesa Verde Dr. #103 East, Costa Mesa 92626